LPKF ProtoFlow S/N2 - PCB Prototyping Machine (Reflow Oven)
LPKF Protoflow S/N2 - Compact, Versatile for Reflow Soldering
RoHS-compliant lead-free reflow soldering
Simple menu navigation via LCD display and arrow keys
Preprogrammed and customized reflow profiles, process logs
Motorized drawer with fans for automatic cooling
Optional additional temperature sensors
Able to use protective nitrogen gas and regular air  
LPKF ProtoFlow S and N2 is a compact and versatile convection oven ideal for lead-free reflow soldering, meeting the stringent demands of rapid PCB soldering applications
Features and Benefits
Reflow Oven for Lead-Free SMD Soldering

Table-top reflow oven with nitrogen atmosphere.
LPKF ProtoFlow S/N2 reflow soldering oven is particularly suitable for PCB prototyping. With a maximum temperature of 320°C, it is perfect for soldering lead-free solder. 
Easy operation
LPKF ProtoFlow S/N2 is very easy to operate using the four navigation keys and has numerous pre-programmed process profiles. The LCD monitor and intuitive software complement the operator-specific functions. A large viewing opening of the reflow oven allows the control of the running process. All process parameters can be adjusted, managed and archived with the PC. The data is transferred to the PC via a USB interface.
LPKF ProtoFlow S/N2 with protective gas option
LPKF ProtoFlow S/N2 can be externally connected to an inert gas supply via a digital flow controller. The nitrogen atmosphere significantly reduces oxidation during the soldering process and thus optimizes the solder joints.  
Optional additional temperature sensor
LPKF ProtoFlow S/N2 can be extended by four variable temperature sensors. These record the temperature values on components or on the printed circuit board. The temperature profile can be output and checked in real time via a PC monitor.
Hot Air Soldering with Profile
The compact LPKF ProtoFlow S/N2 oven is ideal for RoHS-compliant lead-free reflow soldering. The large motorized drawer holds the assembled board and automatically opens to cool the board.  Hot Air Soldering with Profile The "MultiZone" function divides the soldering process into up to five phases, each with a separate temperature profile. Three internal temperature sensors help ensure that the temperature distribution is uniform over the entire board. The LPKF ProtoFlow is perfect for SMD reflow soldering or curing of through-hole plating pastes. The LPKF ProtoFlow S/N2 with controlled protective gas (nitrogen) function greatly reduces oxidation during the soldering process, thereby optimizing the solder joints. The LPKF FlowShow software displays the temperature profile on a connected PC and controls individual temperature profiles.


Share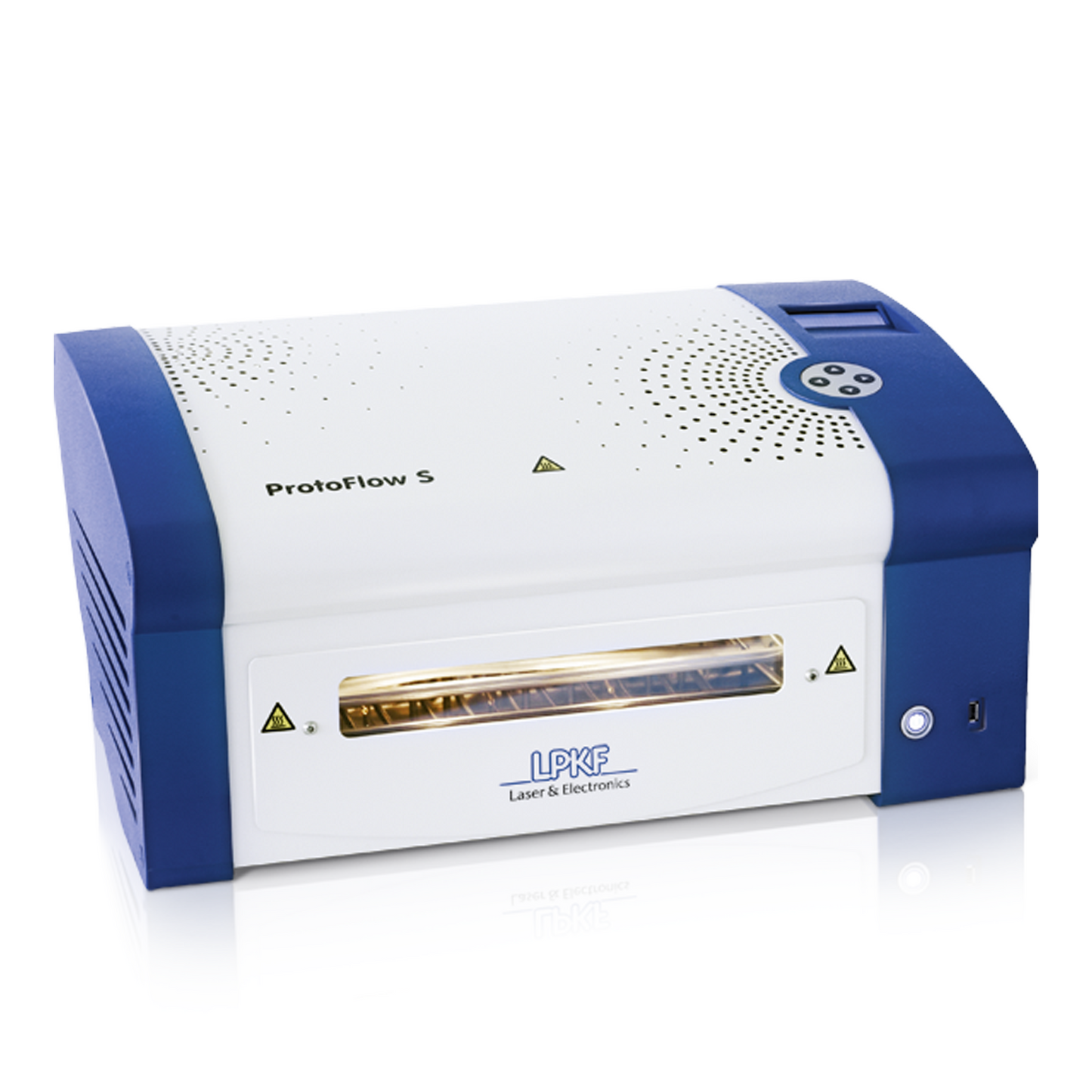 Have Questions? Need a Quote?
Leave a message or contact us for a discussion!
We would be glad to provide a customised solution for you.