LPKF ProtoLaser ST - PCB Prototyping Machine
Tabletop Laser System 

The laboratory system for processing FR4 as well as sensitive RF materials convinces with high performance. In its compact tabletop format, it can be used in any laboratory. 
Quick surface processing on all common circuit board materials 
Exact geometries by means of a contactless, scanner-based process

Compact as a tabletop system and safe: lab-ready, laser class 1

Intelligent, intuitive system software LPKF CircuitPro Basic
Features and Benefits
Fast processing, wide range of materials, reliable process results in the lab!
The LPKF ProtoLaser ST enables efficient prototyping of complex digital and analog circuits, RF and microwave PCBs. The laser system achieves precise geometries on almost any material and is ideal for patterning single or double-sided PCBs, antennas, filters and many applications where precise steep edges are required.
Multilayer manufacturing
With additional equipment, the LPKF ProtoLaser ST is also suitable for the production of multilayer components. The vacuum table also allows flexible materials and foils to be freely positioned and precisely held.
Easy-to-use powerful software
The latest generation of the powerful CircuitPro CAM and machine software is data preparation and system control in one. CircuitPro is optimally tuned for further processing of substrates prepared with an LPKF ProtoMat. Together with the integrated camera system, the software enables exact positioning of the pre-drilled and cut-out PCBs.
Compact and efficient
The first tabletop laser system requires only a power outlet and compressed air. In operation, the LPKF ProtoLaser ST, which has a granite base, complies with laser class 1; thus, no further protective measures are required.
 Download LPKF ProtoLaser ST Brochure
Share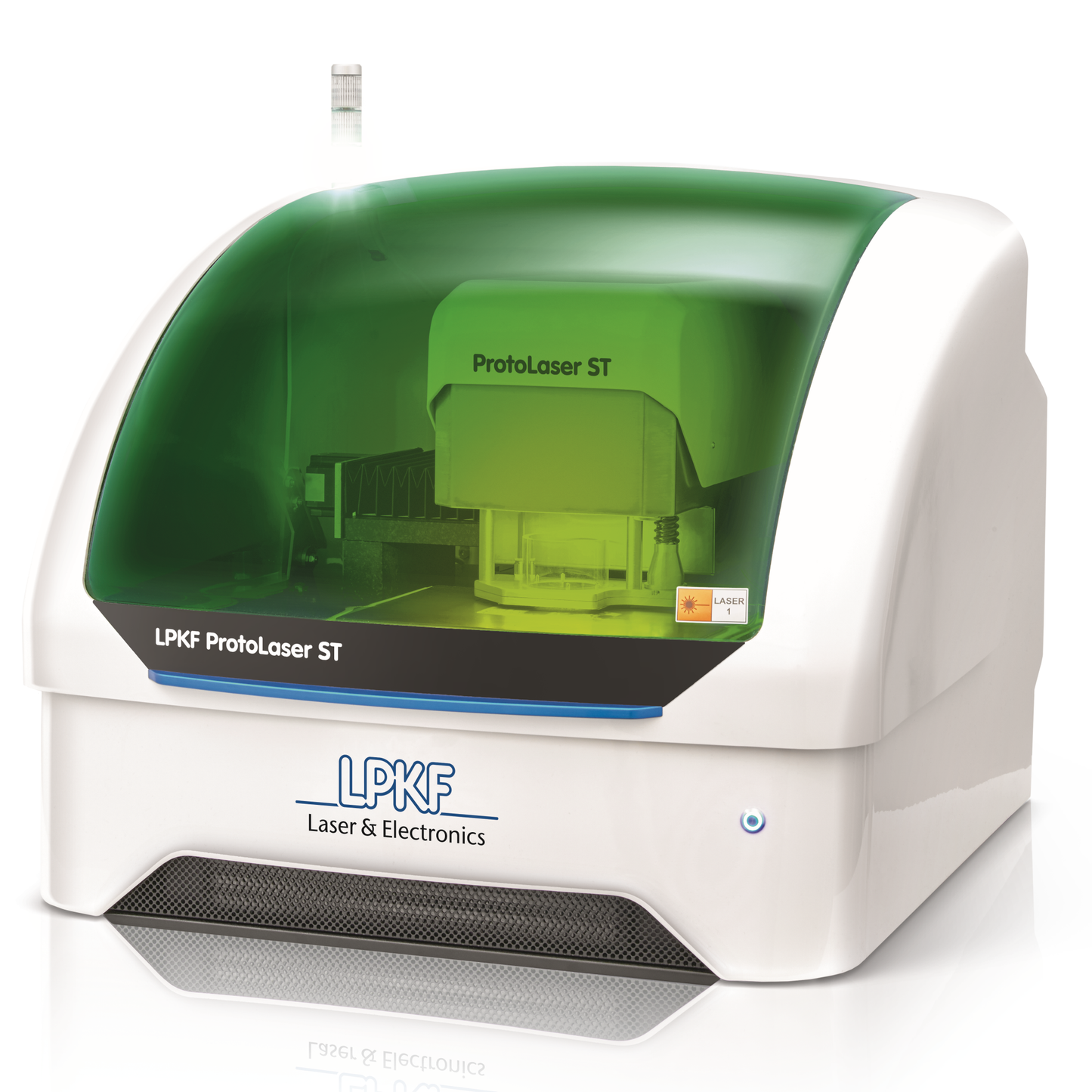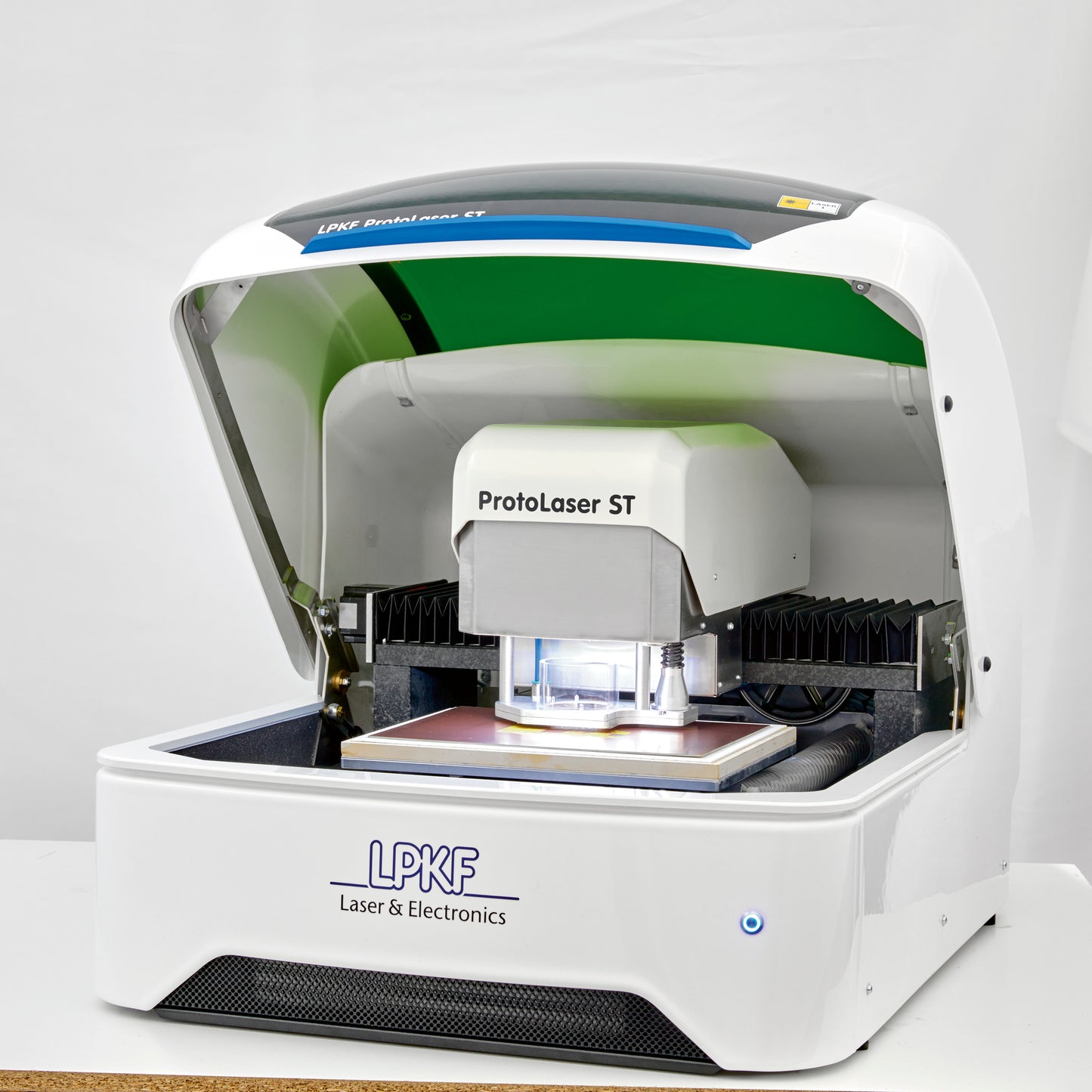 Have Questions? Need a Quote?
Leave a message or contact us for a discussion!
We would be glad to provide a customised solution for you.