LPKF ProtoPlace S - PCB Prototyping Machine
LPKF ProtoPlace S - Precision Placement of Fine Pitch Components
Precise mounting of fine-pitch components
Optional feeders and component turntable
Pneumatic component placement
Dispensing function
Microprocessor controlled
Optional camera system and vacuum table
Features and Benefits
Easy SMT Assembly

LPKF ProtoPlace S manual pick & place system picks up SMD components via a vacuum from the component tray or from a feeder.
Following initial manual positioning fine adjustment is performed using micrometer screw gauges. The component is then safely and accurately lowered by a pneumatic mechanism. In addition to assembly, LPKF ProtoPlace S also works as a dispenser for solder paste, glue, and auxiliary materials.
An LCD display and menu-based navigation make operation easy. The optional camera system with color monitor supports the user in precise positioning of high-pin-count components.

Upgrade LPKF ProtoPlace S with Additional Accessories

LPKF ProtoPlace S can be upgraded with a vacuum table, a component turntable with up to 90 component trays, and a feeder carrier with stick and roller feeders. The microcamera and an LCD monitor are a great help in fine-pitch component assembly, and a compressor and an air pressure controller provide for the necessary pressure for the dispensing function.
Share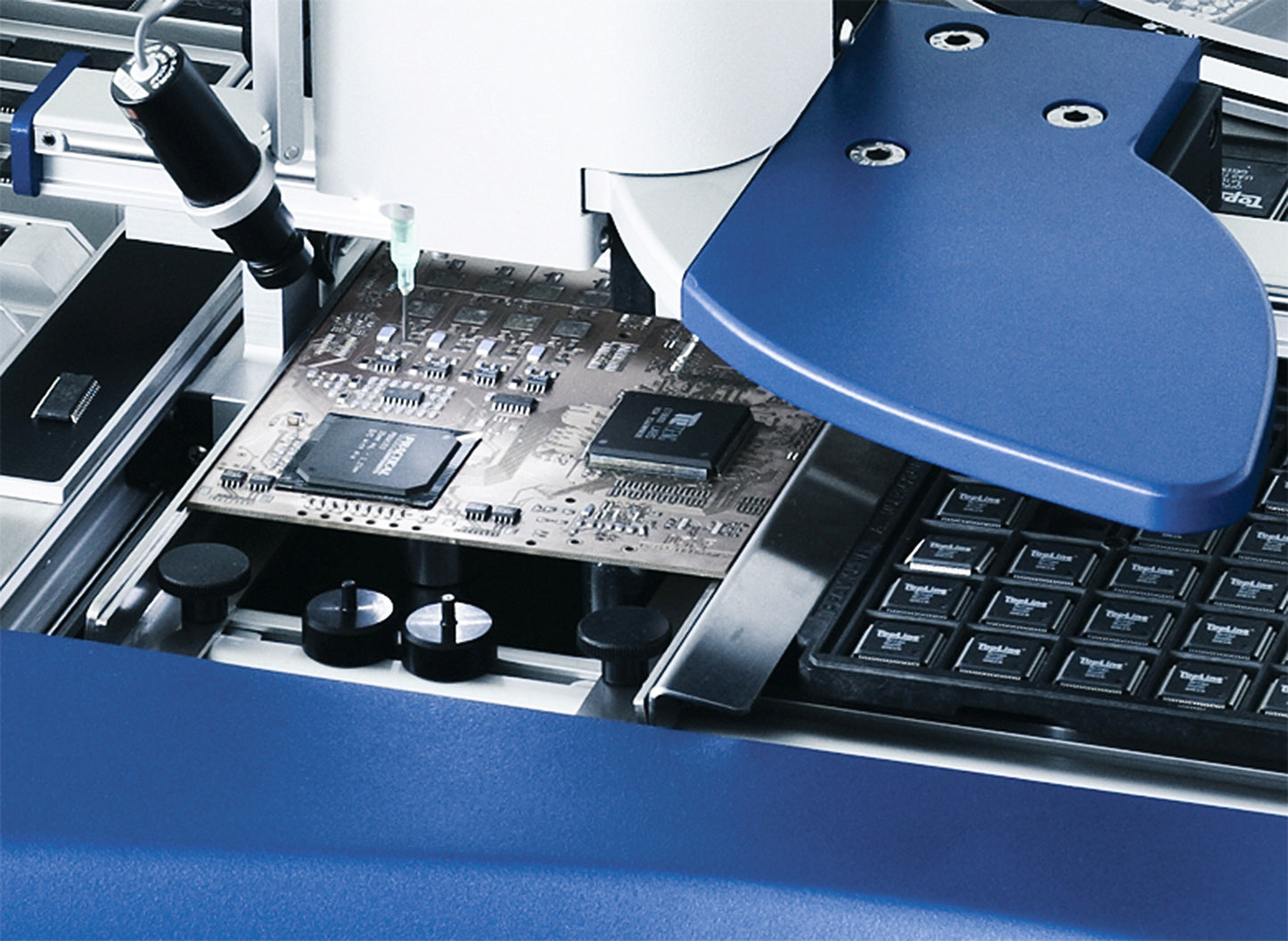 Have Questions? Need a Quote?
Leave a message or contact us for a discussion!
We would be glad to provide a customised solution for you.