LPKF Fusion3D 1100
Economical entry into Laser Direct Structuring (LDS)
LDS has achieved a large market share among MID manufacturing processes. Most smartphones today have an LDS component. LDS is also prominent in other markets such as the automotive industry, medical technology and the consumer sector.

The LPKF Fusion3D 1100 represents a cost-effective and flexible entry into this growing technology.
Flexible, compact, suitable for laboratory use
Proven Fusion3D platform
For prototypes and small series production
Features and Benefits
The LPKF Fusion3D 1100 laser scriber lowers the entry barrier into the 3D circuit carrier market. It is suitable for the production of small series or prototyping in the industrial sector without having to take high-volume systems out of production.
Built-in flexibility
The system is equipped with rollers and can be moved easily. LPKF combines tried and tested system technology with a compact design suitable for use in laboratories. The LPKF Fusion3D 1100 has a large, height-adjustable work surface that can be equipped with the customer's own holding devices. A pilot laser helps to set up the structuring data.
Proven technology
The LPKF Fusion3D 1100 uses the same laser processing unit as all Fusion3D production systems. The CAM software, production parameters and processing fields are identical. The parameters determined with the Fusion3D 1100 can be transferred directly to the production system.
LPKF Fusion3D 1100 for 3D prototyping
The large work surface, which can be adjusted in the Z axis, is ideally suited for prototyping, but small series can also be produced with it. The Fusion3D 1100 can be equipped with customer-specific workpiece holders for the infeed of the parts to be lasered.
Grows with the requirements
The Fusion3D 1100 comes standard with an automation interface. This allows the component handling to be automated - for example with a turning unit. The Fusion3D 1100 can also be converted to a Fusion3D 1000 for advanced automation applications.
Share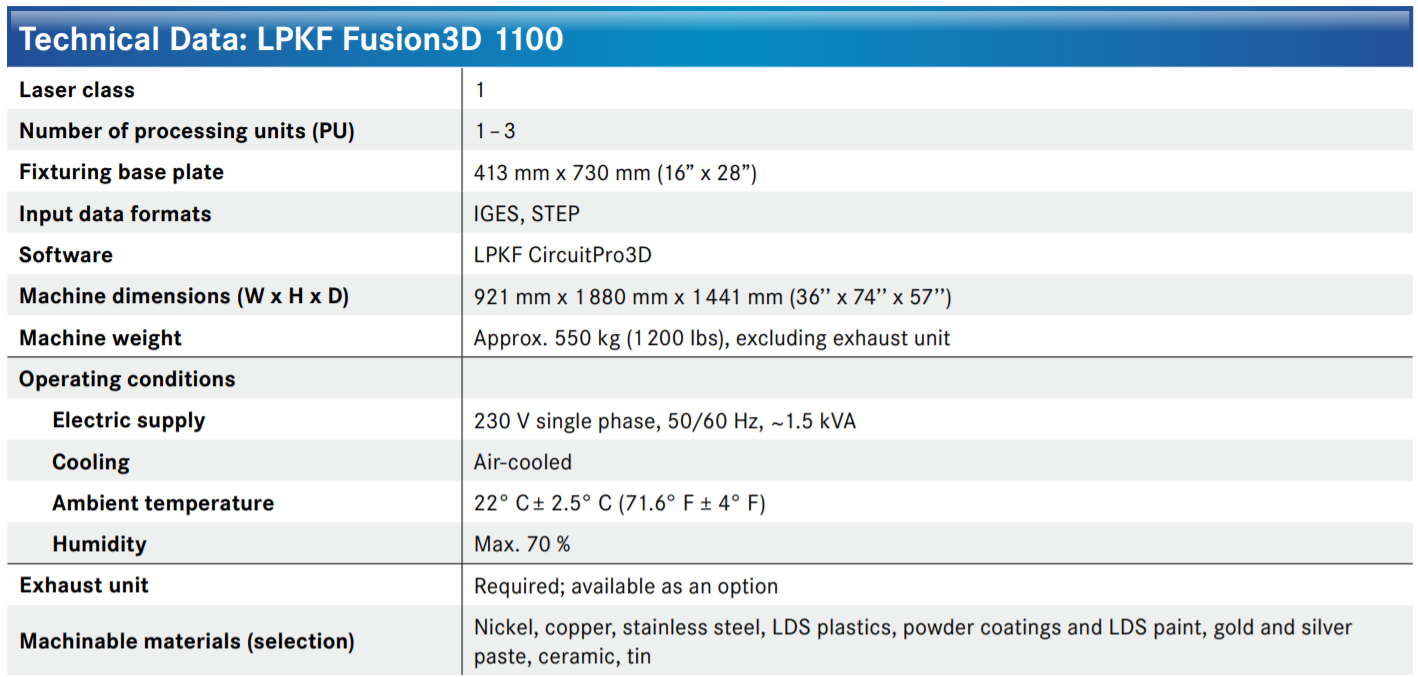 Have Questions? Need a Quote?
Leave a message or contact us for a discussion!
We would be glad to provide a customised solution for you.