LPKF Protomat E44 - PCB Prototyping Machine
LPKF Protomat E44 - Small but Powerful

LPKF quality at an entry-level rate
With powerful CAM software
Single and double sided printed circuit boards
Ideal for research and training
LPKF Protomat E44 milling printed circuit boards (PCB) in electronics lab at entry-level rate, ideal for research and training.
Features and benefits
Safe, Precise and Affordable
LPKF ProtoMat E44 is the cost-effective entry into the world of professional PCB prototyping. The system scores with its particularly simple operation. Furthermore, Protomat E44 has been milling printed circuit boards in education and in the electronics laboratory.
Small and strong
Main application for LPKF Protomat E44 is milling structures in copper-coated circuit board material, drilling through holes or milling individual circuit boards from larger panels. ProtoMat E44 already shows their advantages with smaller quantities or in occasional use: It offers similar precision as the high-speed ProtoMat S-series systems, but is limited to the essentials. Moreover, LPKF ProtoMat E44 has a spindle with 40,000 rpm. For manual tool change, the system features a collet chuck with precise height adjustment by micrometer screw.
LPKF Circuit Pro CAM Software included
LPKF CircuitPro CAM software facilitates the solution of production requirements. It also offers extensive access to all process parameters. A comprehensive parameter library for many common materials supports the operator in his own projects.
Register system and camera
In addition to increased positioning accuracy on double-sided PCBs, the camera's measurement function helps LPKF ProtoMat E44 to set the routing channels more easily. After measuring process, the machine software guides users to the optimal setting. Register systems are indispensable for processing double-sided PCBs: they hold the processed PCBs securely in one position, even after turning them over for structuring the second side. With Protomat E44, a camera helps with positioning: It recognizes fiducials or geometric structures and aligns the structuring to them. With a resolution of less than 1 μm, a repeatability of ±5 μm and a precision in the fitting hole system of ±20 μm, the small circuit board plotter more than meets the requirements for single or double-sided circuit boards.


Share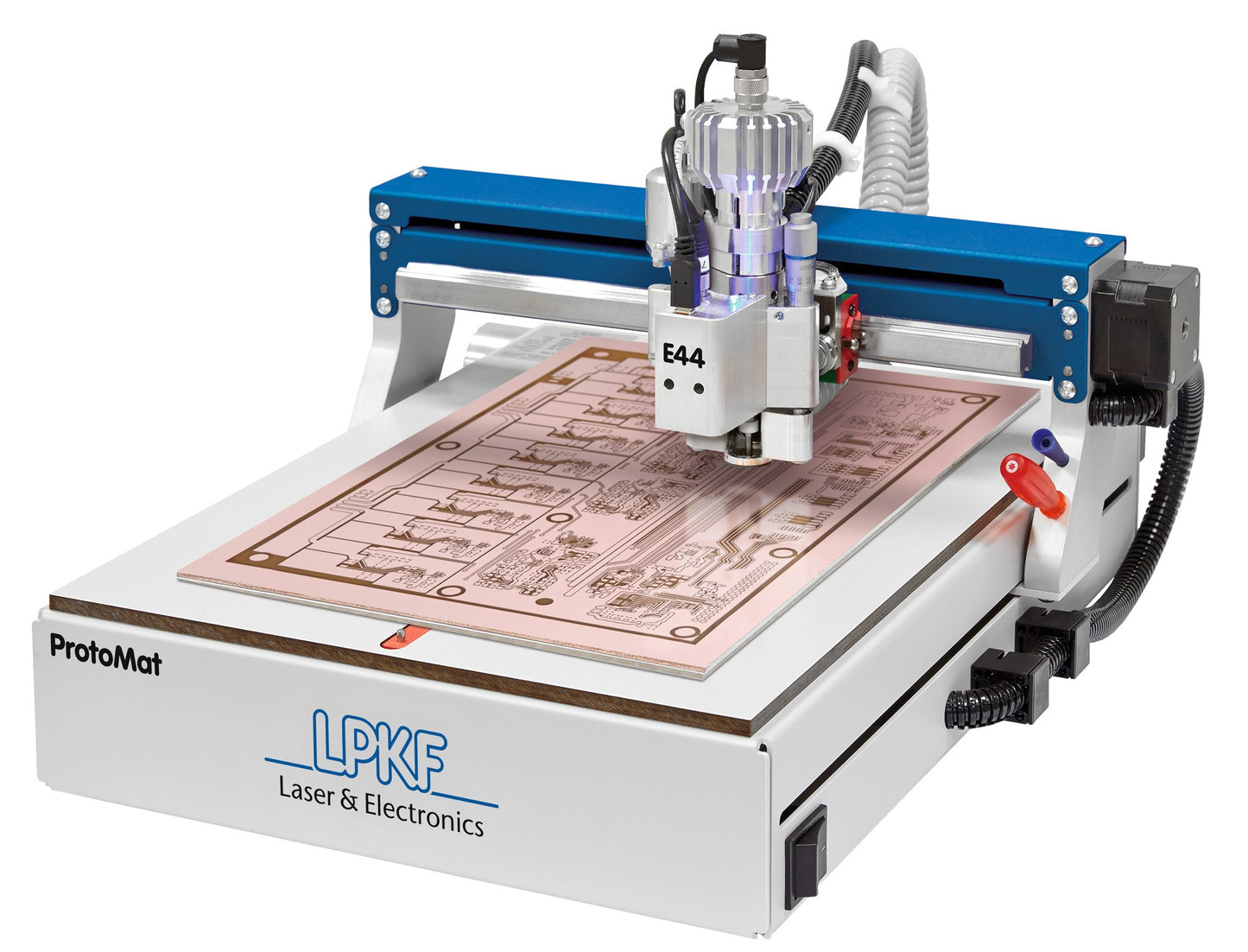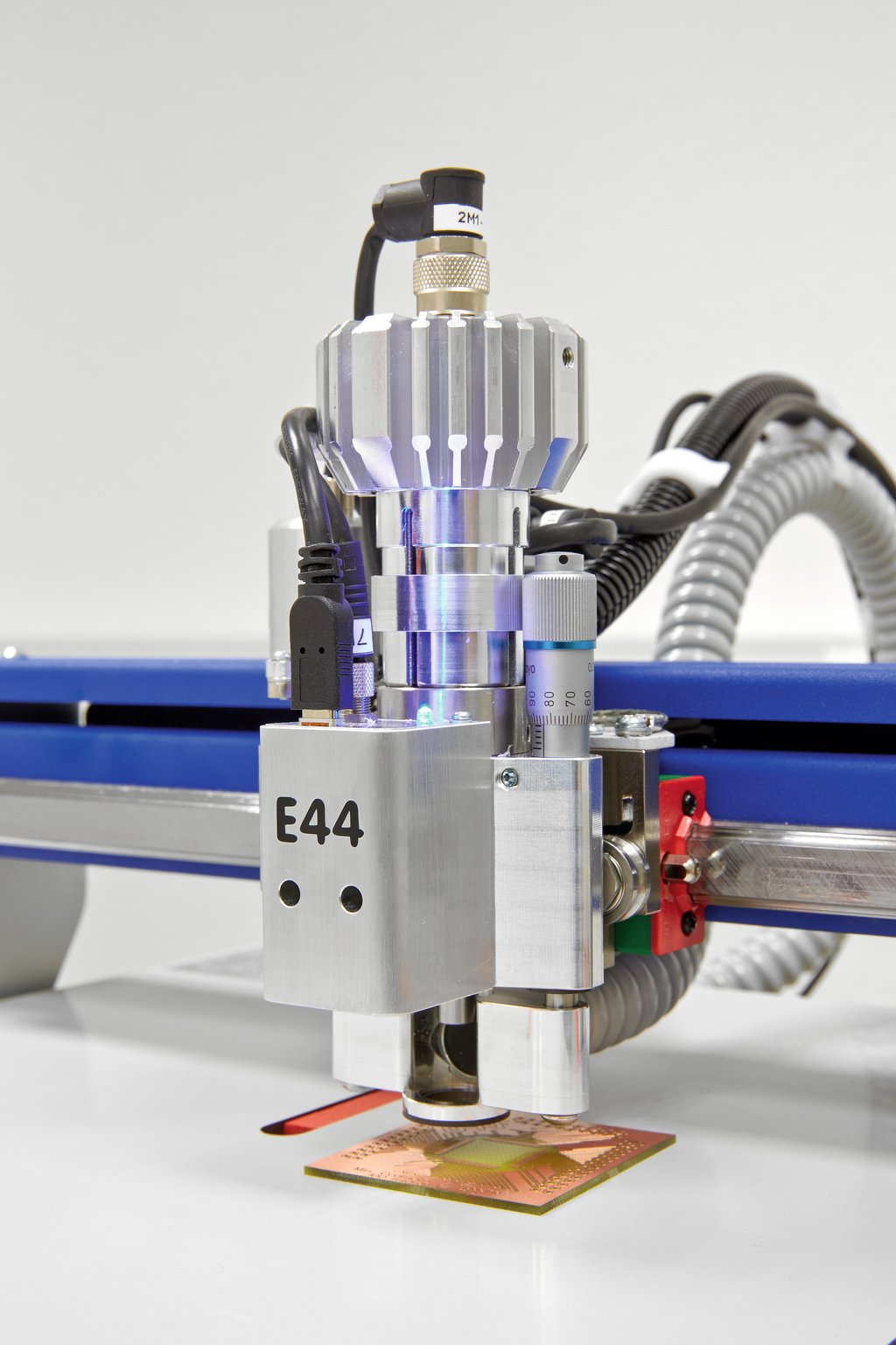 Have Questions? Need a Quote?
Leave a message or contact us for a discussion!
We would be glad to provide a customised solution for you.