LPKF StencilLaser G 6080 - Laser Stencil Cutting
LPKF StencilLaser G 6080 - High volume production with efficiency
LPKF StencilLaser G 6080 is designed for high volume production and demonstrates precision with highly dynamic productivity. Latest system versions include 100 % process monitoring of cuts during full speed cutting. Elements of the stencil can be assigned separate quality standards: at lower standards, e.g. for edge perforations, the laser moves into a special gear. The process optimization features the control of cutting gases alternating between compressed air and industrial gases, as required by individual jobs.
High speed

Top level accuracy
No Chiller Needed
Largest stencils, up to 1,600 mm length
Process monitoring
Accurately apply highly varying paste volumes in one print
Step stencils with the highest quality standards regarding to IPC regulations
Features and Benefits:
Optimum Results
Exact geometries for each and every stencil aperture are essential to achieving perfect printing results.  LPKF StencilLaser G 6080 cuts materials from 20 to 1,000 μm (0.8 to 40 mil) with highest precision at unparalleled speed.
Micromachining Capability
LPKF StencilLaser G 6080 offers power and efficiencies well-suited to a variety of applications. In addition to the ever-growing stencil market, micromachining of mechanical parts is another lucrative application for LPKF StencilLaser G 6080 system. The system is capable of cutting metal sheets up to 1 000 μm (40 mil) thick with superior precision.
Maximum Efficiency Benefits
LPKF StencilLaser G 6080 is convincing the market with highly dynamic motion systems, automatic cutting gas management, and inline process control. With the new extension option the laser can process stencils up to 1,600 mm (63") long, e. g. for LED illuminants that replace flurescent tubes. This combination of heightened performance and cutting quality with increased system uptime directly adds greater flexibility, higher throughput and faster delivery.
Automatic cutting gas management.
LPKF StencilLaser G 6080 can use either compressed air or oxygen for cutting gas. In fact, it can even be operated with two different cutting gases in the same job. The selection of the gas type, as well as pressure adjustment and monitoring are done fully automatic.
An Easy Way to Perfect Stencils
Using LPKF StencilLaser G 6080 is simple. Select a frame from the customized library, load the stencil, select the cutting job and push start.
One-click aperture modification
Full scalability of aperture dimensions
Custom libraries for automated aperture modifications
Special cutting routines
One-click data matrix code or barcode generation for stencil marking
Fast Setup
Loose Foils and Framed Stencils. LPKF StencilLaser G 6080 automatically adjusts to fit frame size up to 740 x 1 800 mm (29.1" x 70.8"). Loose metal sheets can be cut in a reusable clamping and stretching frame that does not require any tools to load and mount of the material. LPKF StencilLaser G 6080 does not require any adaptors to handle sheets and stencils of various sizes.
Easy automation technology.
LPKF StencilLaser G 6080 is equipped with a handling interface according to SMEMA standard, enabling the system to be connected to any auto-loading device.  The automatic width adjustment allows the operation of a mix of stencil frames and even loose sheets without requiring any changeover or process stoppage.
Easy Rework
The integrated LPKF vision system allows stencils to  be re-worked with easy setup and high accuracy. The new LPKF Real-Time Process Control monitors the cutting process for every aperture. If an undesired cutting result is detected, LPKF Real-Time Process Control automatically optimizes the cutting parameters without wasting production time.
Designed for 24/7 Use
LPKF StencilLaser G 6080 is designed for permanent and professional use with minimal maintenance requirements.
Share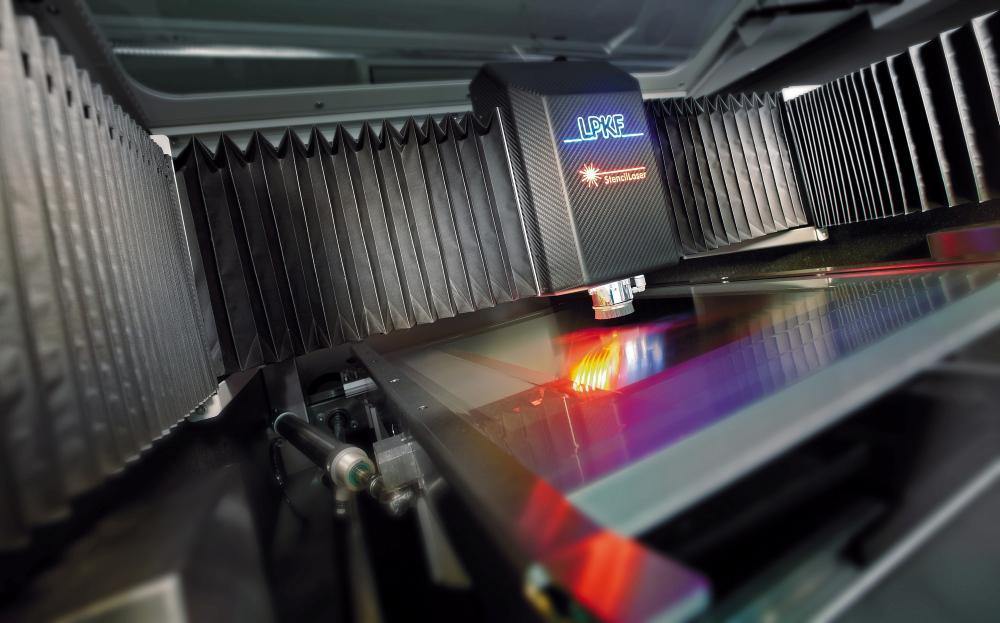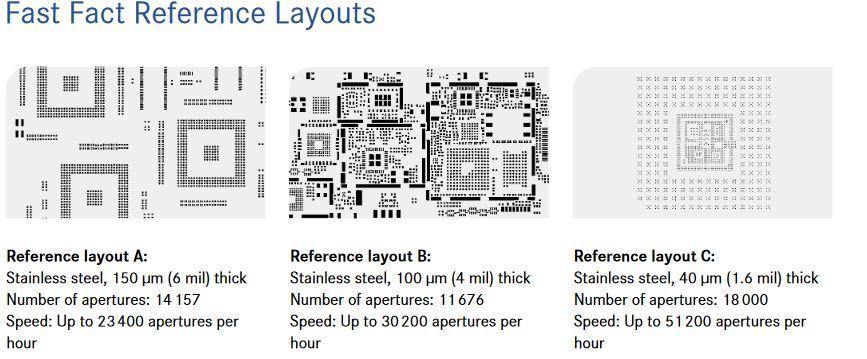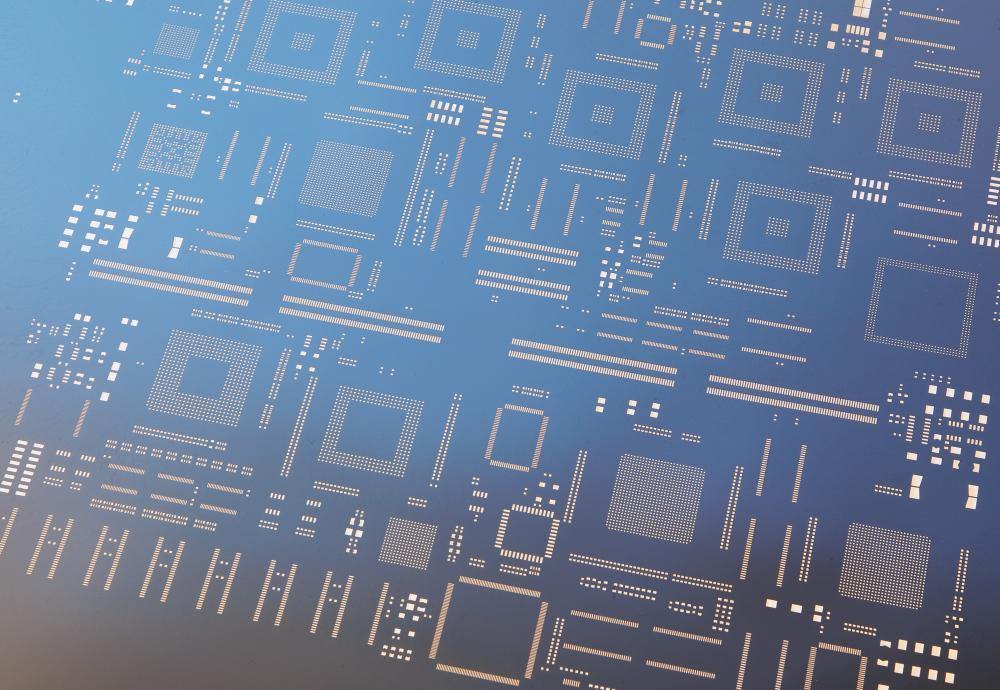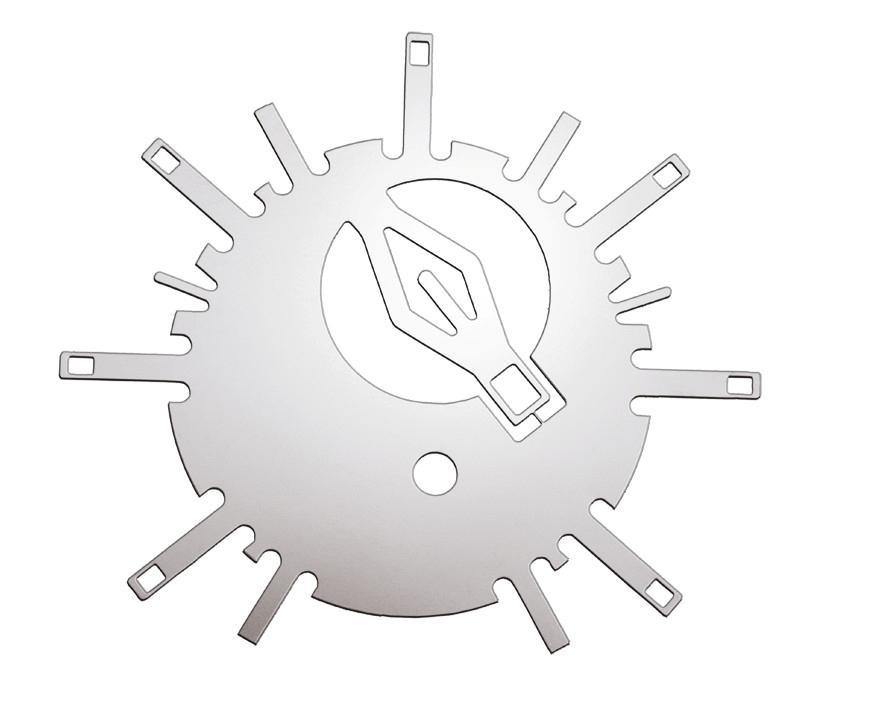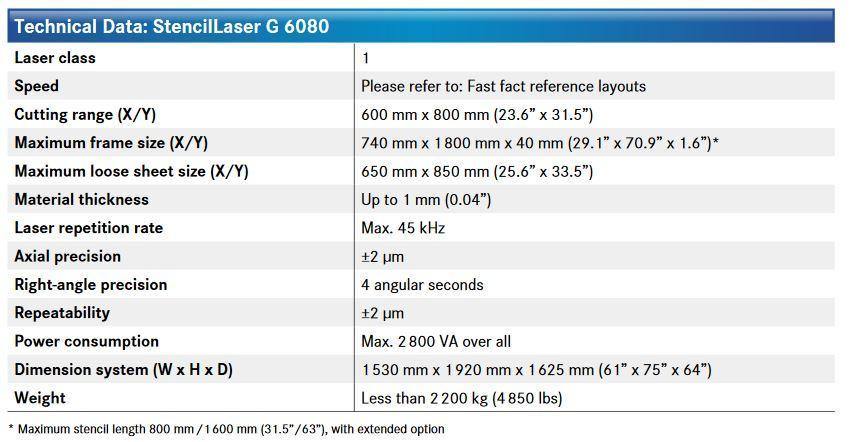 Have Questions? Need a Quote?
Leave a message or contact us for a discussion!
We would be glad to provide a customised solution for you.